VOTE CHANGE TODAY OCTOBER 24
Raquel
Rakovac
FOR WARD 2
| POLL | POLL LOCATION | ADDRESS | ACCESSIBLE VOTING MACHINE |
| --- | --- | --- | --- |
| 1 | St. Lawrence Elementary School | 88 Macaulay Street East | No |
| 2 | Central Library | 55 York Boulevard | No |
| 3 | Bennetto Community Centre | 450 Hughson Street North | Yes |
| 4 | Dr. J. Edgar Davey Elementary School | 99 Ferguson Avenue North               | No |
| 5 | Main Hess Activity Club | 200 Jackson Street West | No |
| 6 | Central Elementary School | 75 Hunter Street West | No |
| 7 | First-Pilgrim United Church | 200 Main Street East | No |
| 8 | Central Presbyterian Church | 165 Charlton Avenue West  | No |
| 9 | Church of the Ascension | 64 Forest Avenue | No |
| 10 | Queen Victoria Elementary School | 166 Forest Avenue | No |
To empower change within our community
We must participate in OUR FUTURE
Our Legacy begins NOW
On October 24 Vote Raquel Rakovac
Please watch our new Empower Change and campaign video below
✓ Hamilton Is Home
(Since birth – McMaster Hospital)
✓ Family lives and works in Ward 2 
✓ Mom of 2 boys
(Legend & Unitas, Pronounced UniteUs) 
✓ Cathedral High School Alumni (Go Gaels!)
✓ Mohawk College Alumni
✓ Intern for Cable 14 On-Air Music Host
✓ Small Business Owner x 3
✓ Singer-Songwriter
✓ Coach/Mentor
✓ Fitness & Health Advocate
✓ Former Athlete
✓ Hamilton Is Home
(Since birth – McMaster Hospital)
✓ Family lives and works in Ward 2 
✓ Mom of 2 boys
(Legend & Unitas, Pronounced UniteUs) 
✓ Cathedral High School Alumni (Go Gaels!)
✓ Mohawk College Alumni
✓ Intern for Cable 14 On-Air Music Host
✓ Small Business Owner x 3
✓ Singer-Songwriter
✓ Coach/Mentor
✓ Fitness & Health Advocate
✓ Former Athlete
I was born and raised in downtown Hamilton;
I live in Ward 2.
I am a Cathedral High School Alumni,
A mother of two boys.
I have owned and operated two small businesses for over a decade, am a coach to many of our community members and athletes, and am a music artist in the downtown core of Ward 2.
Running my businesses has given me the versatility to learn all roles, from janitorial, administration, marketing, community partnerships, team training, sales, public relations, coaching, fiscal responsibility, accounting, bookkeeping etc. Brick and mortar are among the most challenging businesses to invest in, and it takes a lot of work to ensure it survives. I understand what it takes to grow and run a business from the ground up and work through the most difficult challenges of our lives through Covid19. This also speaks to my ability to work through immense challenges and pressures, learn, survive, find solutions, implement t and be resourceful; this is the work ethic we need in our leadership.
A friend once asked me why I decided to move forward with my Ward 2 Candidacy, to which I replied, why not?
Why not get involved?
How can I inspire changes in our city if I never join the conversation?
Empowering change is created by participating.
It is also created by actively working for solutions.
Our community faces challenges that we cannot ignore.
My family and I have seen the effects of homelessness and the encampments firsthand.
In 2020 during the pandemic, my partner Michael and I began cooking and delivering meals, clothing, and essential goods every weekend to those in need and also understanding the complexities of what people were facing. In addition, we worked alongside our community and friends to support people struggling when services and resources were unavailable.
During that time, we spoke to many of the people we assisted to learn their stories. Their stories included problems associated with addiction, family abuse and mental health issues. However, many of these individuals were also people moving through struggles and challenges met with misfortune. I have always believed that leadership leads on the ground with those that have lived in experience to understand better what solutions will be the most effective.
Consequently, to the pain and suffering of our community during Covid19, my family experienced a tragedy. In 2021, my sister-in-law passed away from mental health and addiction issues. I see her in every one of these faces on the streets, brothers, sisters, mothers, and fathers, and they need us to work to provide them with support and solutions. This is one of many factors that motivated me to work towards solutions for supportive housing for homelessness with wrap-around supports.
Unfortunately, adequate support housing is a long and tedious process that can leave individuals without proper assistance for years. Transitional, short-term support housing solutions are needed immediately. Working with groups such as 'HATS' Hamilton Alliance for Tiny Shelters can provide an effective short-term support response as we work on our long-term building goals. I have engaged in discussions with the HATS Organization to understand their solutions that will mindfully serve everyone in our community. HATS understands the safety needs of people and neighbourhoods and the support needed for the homeless community. They require a temporary location that will serve as a short-term housing support solution, one that can provide proper shelter, staff to monitor and assist and an alternative to the encampments.
I am in full support of solutions to encampments and housing people.
I am in favour of action on both a short-term and long-term plan. We are spending resources on shuffling encampments throughout the city. However, short-term housing solutions are needed immediately while we continue to solve root problems and root causes associated with homelessness. We need to directly engage with groups and municipalities to implement solutions for short-term housing for real permanent solutions; we need bold, brave leadership willing to think outside the box and move progressively towards solutions. We have outdated policies and by-laws that do not reflect the current needs of a progressive city approach; we need to address immediate changes. I am presently engaged with groups and municipalities to implement potential solutions for short-term and long-term housing solutions who are willing to work with us. Encampments will only continue to grow in numbers if we do not address creative, proactive solutions and take action. As an immediate response to address encampments, I strongly propose and support the city opening immediate dialogue and support with Hamilton Alliance Tiny Shelters (HATS). They will provide shelters and wrap-around support resources on location. We need the city to be an active partner for support by immediately completing an audit and assessing city land assets. Then, we can look at leveraging available land assets for short-term housing solutions.
Everyone has the right to a place to call home and opportunities for financial betterment. The viability of these two differing ideas is at cross purposes. We can make our city a model of prosperity while increasing the rights to affordable housing. Many friends and colleagues have expressed their struggles regarding entering the housing market or access to affordable housing.
After the birth of my son this February,
I was back to work two weeks after.
Why?
In this current financial climate, the reality is that we now require two incomes to survive. I understand and connect with you; I, too, move through the space of financial uncertainty with my family.
As much as we can continue encouraging condo and market-rate housing, we MUST also prioritize affordable housing. Both are important for the balance of our community. But unfortunately, most people cannot enter the housing market as buyers or renters in our current climate. This creates concerns about the viability of their future.
I have reached out to connect with a group named Kindred Works. They act as the development and asset manager for United Property Resource Corporation, founded two years ago by the United Church of Canada to help ensure its church properties continue to serve the common good. By transforming and repurposing United Church properties, they can continue to meet community needs, such as affordable housing.
There are many vacant churches in Ward 2 and throughout the City of Hamilton. This is an innovative way of solving the housing crisis. Kindred Works is a sustainable and inclusive company aiming to spend at least 80 percent of its project costs with local labour. Kindred Works is already working on these affordable housing projects in other cities and is very open to Hamilton. These projects can begin immediately and can bring immediate housing solutions to Hamilton if all of our Council team and constituents work together.
I have an extensive and proven business background that provides a crucial skill set for action met with urgency, fiscal responsibility and progressive, immediate solutions. As a small business owner, you know the detriments of any business if you do not work and create immediate solutions; your business survival counts on it. This is the work mentality and work ethic we need to cultivate at City Hall; we can no longer table critical issues to a later date; we need action now; all of us will and are significantly impacted by this. Therefore, we must operate our city council and solutions with a degree of urgency.
We can become an empowered community by pooling our resources together. Our community will grow when we no longer act as singular Wards. Instead, we all work to benefit and balance the needs of our community equally. We need to act now for the well-being of our people, small businesses and environment. If we want change, it happens through what we cultivate in our language, our actions, and what we are willing to commit to for change.
Opportunity is essential to open up space for change.
I ask you today, like all of our long-serving councillors have said before me, to allow me the opportunity to implement and bring my solutions to fruition.
Council was always meant as a short-term position to serve and then allow new people the opportunity to continue growing our city. Momentum continues through the enthusiasm and progressive solutions we allow new council members to bring.
I will be a leader taking action for progressive, creative, proactive solutions.
I promise to lead with integrity and character.
EMPOWERING CHANGE begins now; let's do it TOGETHER
The Empower Change Action Plan
Turning ideas into action.
Together, we can tackle pressing challenges
The result?
Initiatives the whole Community can get behind.
When everyone in our Community pulls together, our City has the power to do great things
.
Click or Tap the icons below to view Action Plan details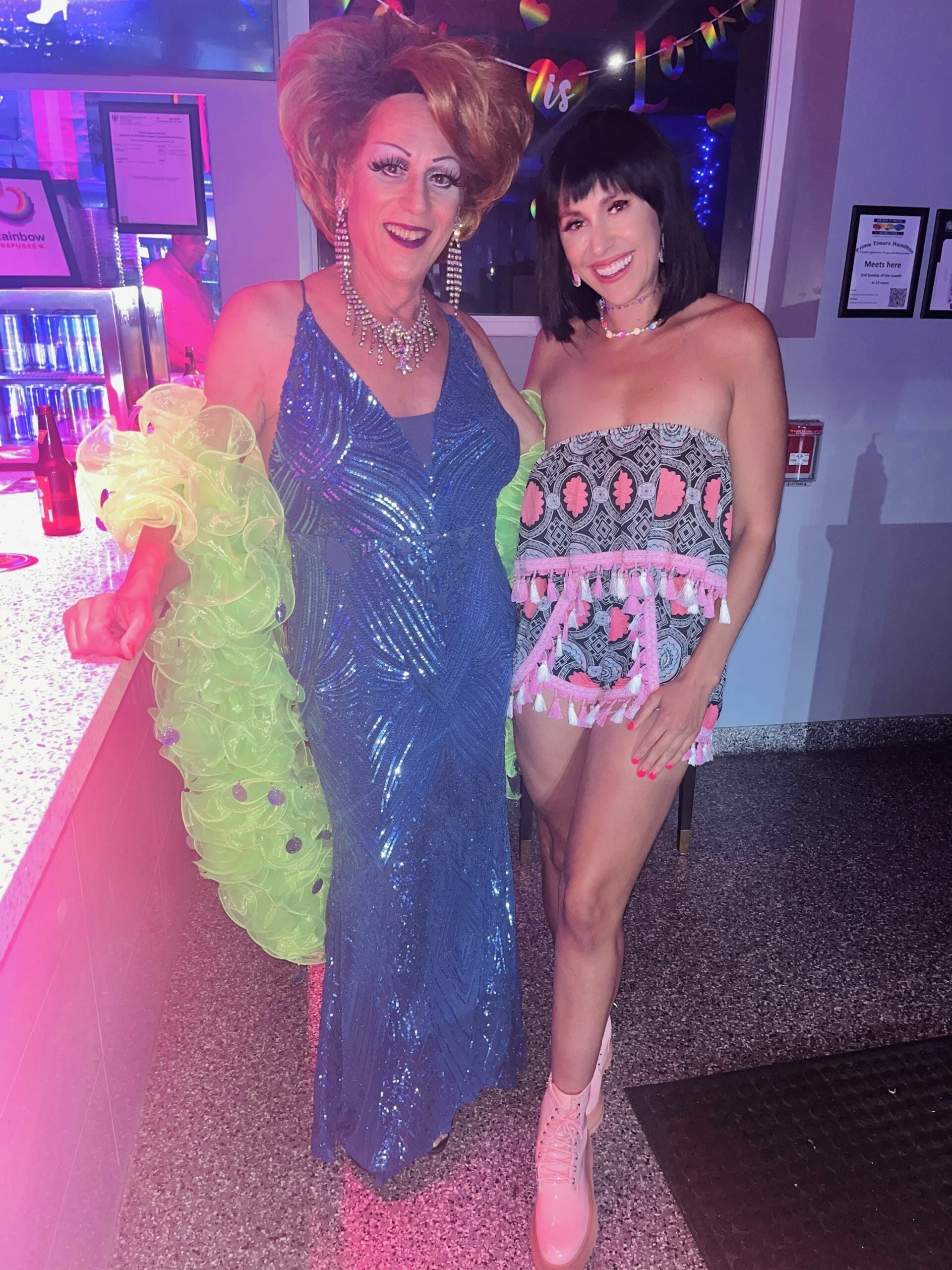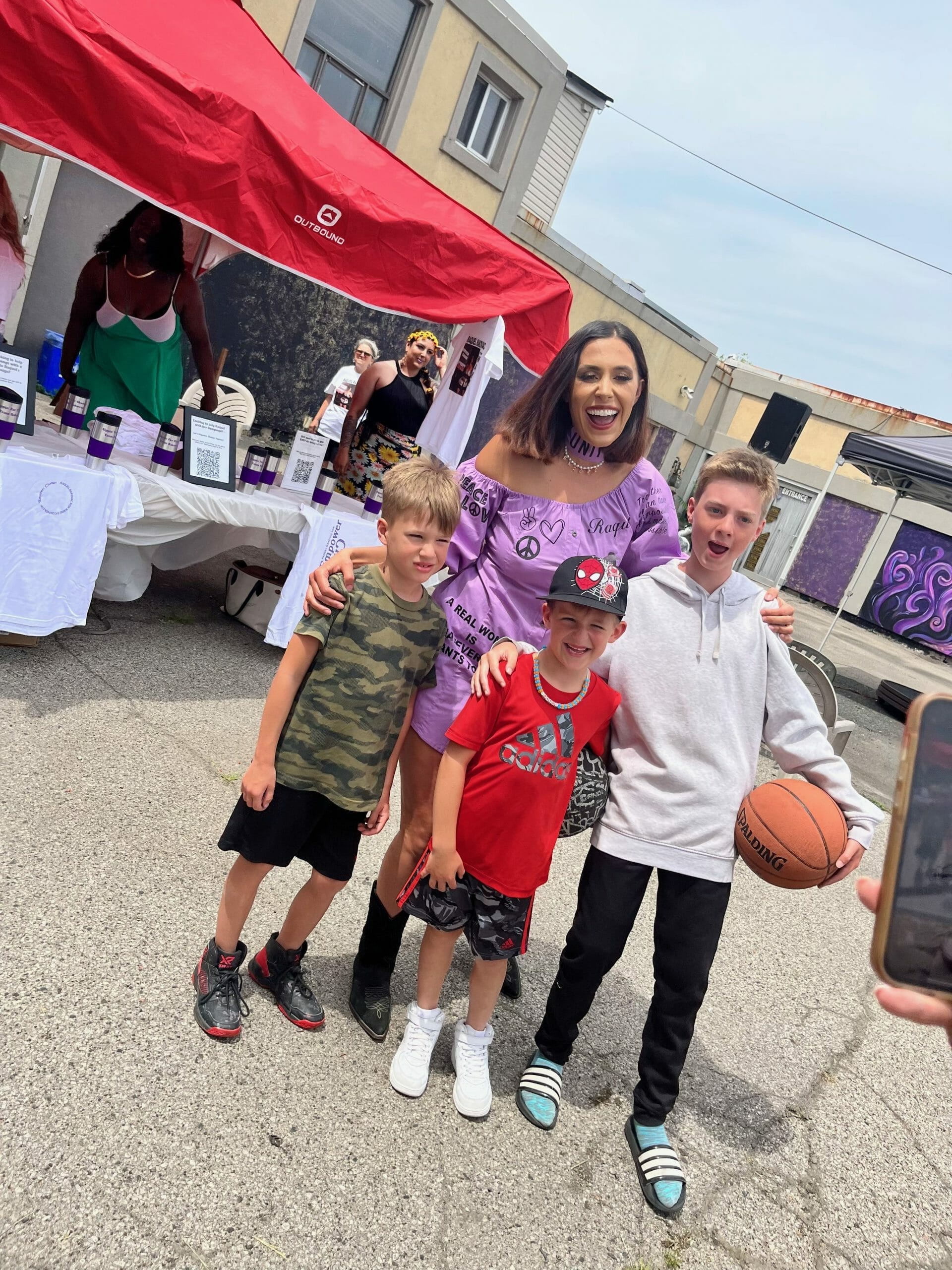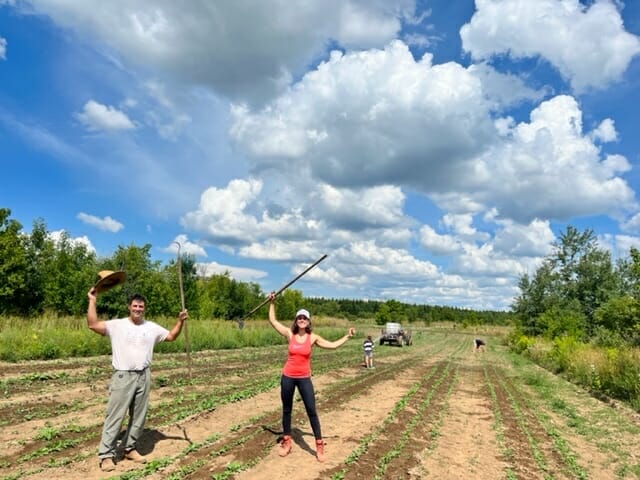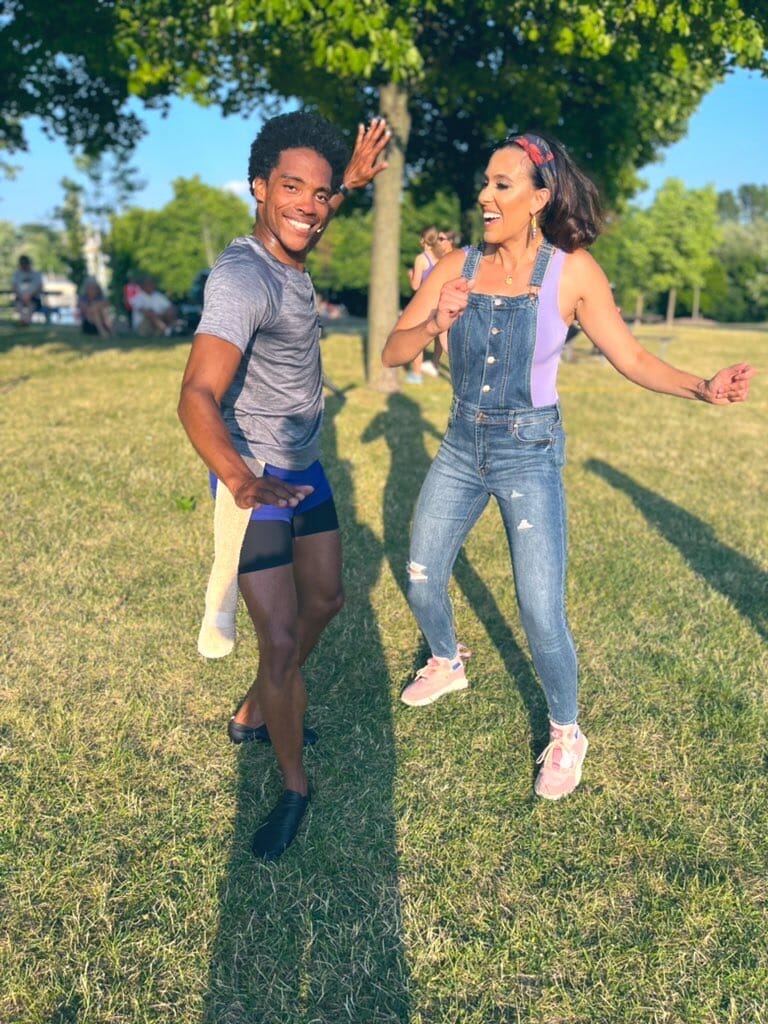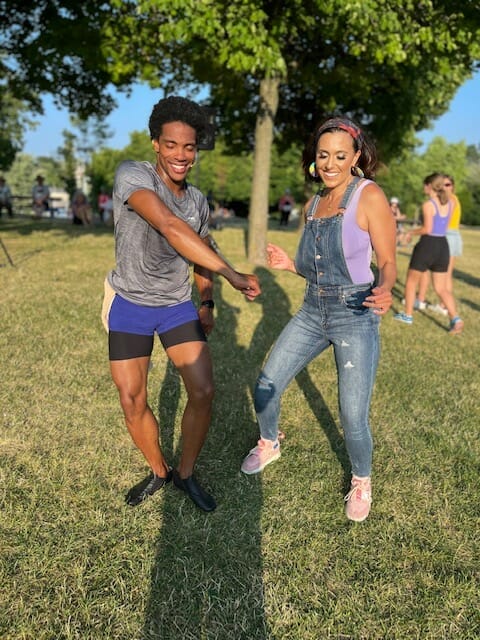 We are grateful and appreciate your belief in this campaign
– donations continue to fuel this campaign forward!
You can also send an e-Transfer to info@raquelforward2.com
Important tips to remember when donating to a municipal campaign
To Donate you must be a resident of Ontario.
Max donation from an individual may not exceed $1200.
Donor list will be made public throughout the campaign.
Donations are not tax deductible at the municipal level, you will still however be issued a 

receipt.
We invite you to participate on our team to empower change within our city.